Work with us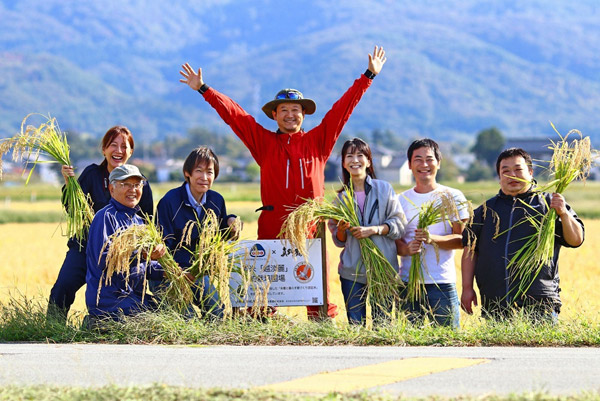 Interested in working at a sake brewery on Sado Island?
Obata Brewery is hiring sake brewery staff!
Obata Brewery started in 1892 on Sado Island in Niigata Prefecture. The motto behind brewing our Manotsuru sake is: Rice, water, people and Sado Island. We consider these 4 points to be the "diamonds" behind our quality sake.
Sado is a beautiful island with unspoiled nature, where toki (crested ibises) fly through the sky. This environment reflects on our sake, and the brewery has won multiple awards in both domestic and international competitions. Our sake is served on international airlines and luxury trains (such as the Shikishima) and sold all across Japan from Hokkaido all the way to Kyushu.
We started exporting Manotsuru sake in 2003, and now our products are sold in 15 different countries (and growing!)
We are a small brewery, but our reach in both domestic and international markets means there is a lot of potential for growth. We are looking for new partners, regardless of nationality and gender, to join the Obata Brewery team.
Always open to new projects and ideas!
In 2011 we transformed a closed-down elementary school into a brewery, kicking off our Gakkokura Project. We started making sake onsite in 2014, and since then the project has attracted a lot of attention both within Japan and internationally (examples here)
Besides making sake, Gakkokura hosts workshops and events, including a popular 1-week sake making program that attracts participants from across the world. We also collaborate with the University of Tokyo and Shibaura Institute of Technology, along with projects with other companies.
Bringing visitors to Sado Island and starting the first brewery tour in Niigata
Started in 1892, Obata Brewery is a long-standing brewery, but we have always been open to innovation. In 1983, we started the first public brewery tours in Niigata Prefecture, welcoming many visitors interested in learning more about the craft. Besides sharing our love of sake with visitors and doing our part to increase tourism on our beautiful island, we also collaborated with other producers on Sado to create new products using our sake.
Use your experience to innovate the sake world
Our staff come from many different professional backgrounds and is quite diverse. We have Sado returnees, and people who moved to the island from other parts of Japan (and abroad!)
There are plenty of opportunities to use your experience at the brewery, creating new plans and projects. Sake brewing is a traditional industry, but that is all more reason to seek out new ideas and innovation.
We believe in the importance of work-life balance, and many of our employees work between 20~30 hours a week, using the rest of their time to pursue their own interests and projects.
See what our staff say about working at Obata Brewery
Check out this article about some of our staff who moved (or moved back) to Sado
Job Details
We are looking for:
People who love sake, love Sado Island, love connecting with others, and enjoy sharing their passion for our products
People who act with care and bring positive energy
Our brewery is not a big company, so we need people who are willing to pitch in and help without being asked. By collaborating with teammates and making teamwork important, we can create a fun and open atmosphere.
A positive attitude, care for others and energetic disposition are very important. Besides dealing with customers, suppliers, and related businesses with care and respect, we highly value maintaining a positive and friendly atmosphere within the brewery.
Experience in the sake industry is not required. As sake brewing is a 365-day a year business, we are open to flexible working hours and individual needs. One requirement is a valid Japanese driver's license, as you will need a car to get around Sado.
Current Openings
1. Kurabito (brewing staff)
From milling rice to setting koji, fermentation and tanking, you will be working on the brewing process from start to finish. This position is ideal for those interested in the craftmanship of sake, those who aim to become toji (master brewers) or those looking for employment over the winter, to balance with farming or other duties.
This position is available either fulltime, or as a seasonal job from October/November to February/March/April.
2. Brewery staff
The exact details of the position are decided based on previous experience and preferences, but may include assisting with brewing, bottling or other processes, running Gakkokura, promotion and sales (both on and offline) or staffing the shop at the brewery.
The position is available either fulltime, or for 12~18 days per month as a contract employee. Part-time positions also available.
How to apply
Details
Location: Obata Sake Brewery, 449 Manoshinmachi, Sado, Niigata
Work hours: 08:00 to 17:00 (with 60 minute total breaks)
Salary: varies depending on previous experience and contract type
Benefits: full social insurance, overtime compensation, commuting expenses Japanese language ability(business-level or higher) is required.

To apply for a position at Obata Brewery, please fill out this form (Japanese-only)
Ulterior information can be found here.(Japanese)