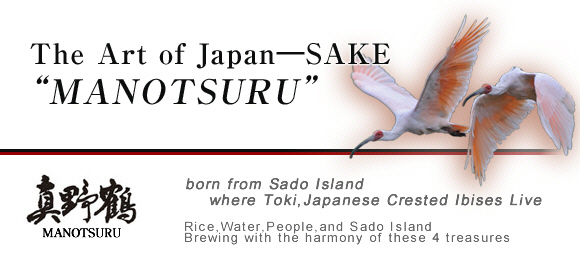 Daiginjo MAHO won the GOLD MEDAL at the largest and most respected Sake competition in Japan "the National New Sake Awards" in 2018!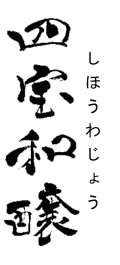 The 3 elements that are commonly held to be crucial in sake brewing are "Rice","Water" and "People(brewers)". In addition to those three, we take into account the importance of "Sado Island" . Our motto is to brew sake where the four treasures may work harmoniously.
Moreover, our family crest has "The Four Diamonds", which stays true to our motto in holding these principles. We aim to produce a well balanced sake, using all those elements efficiently.
Sado Island where MANOTSURU sake is brewed, has been in the forefront of nature conservation. Particularly, this island has concentrated its efforts in conserving Toki, the Japanese crested ibises. An island that is kind to Toki is kind to humans as well, creating a safe atmosphere for living.
Such an atmosphere yields positive results to every process of sake brewing. On this island, we have been cultivating Niigata's special sake rice, "Koshitanrei" and "Gohyakumangoku" with skilled farmers.
MANOTSURU sake has a transparent dryness, with the soft and gentle taste. Top quality sake rice, soft water, beautiful nature and climate…MANOTSURU is a sake that was born from Sado Island.
---
At the helm of overseeing the production of Manotsuru sake is our Toji, brew master, Kenya Kudo(born in 1971). Kenya apprenticed under Maho Matsui, a famed Toji, brew master.
During the whole sake brewing season, from October to March, brewers live and breathe with the sake in Kura, in order to achieve a traditional method of brewing which requires one to tend to the sake from the break of dawn, and create the best product.
Young brewers show no compromise when it comes to improving the quality of sake. This youthful energy has contributed to MANOTSURU receiving Gold Medals at the National New Sake Awards including 6 straight years, and the world renowned International Wine Challenge (IWC).
Sado Island is an isolated island which is 35 km off the coast of Niigata Prefecture. It is 250 km round and its size is approximately 1.5 times as large as that of Tokyo 23 Metropolitan wards combined. The water coming from two mountain ranges is soft which is considered the best water to brew smooth and delicate sake. Sado Island where Toki live, is also known for its high-quality sake rice. MANOTSURU has been refined and growing harmoniously with terroir of Sado, nature, culture, arts and histories.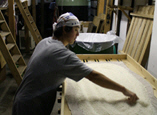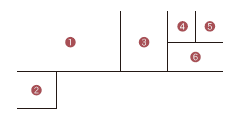 The brewers are making preparations.
Kenya Kudo, Toji, the brew master
Sake rice is steamed early in the morning
MANOTSURU sake bottles
Bottling sake
Ken Hirashima, President of OBATA shuzo, is at rice fields where special sake rice is grown
Gold Medal Daiginjo

MANOTSURU MAHO


Daiginjo 35%
SMV : +2

MANOTSURU MIKU


Daiginjo 35%
SMV : +2-3

MANOTSURU


Daiginjo 50%
SMV : +5

MANOTSURU


Junmai Ginjo 55%
SMV : +2-3

MANOTSURU


Dry Ginjo 55%
SMV : +7

MANOTSURU


Dry Junmai 60%
SMV : +16

*"MANOTSURU MAHO", the Gold Medal daiginjo at IWC
OBATA shuzo was founded by Yososaku Obata in 1892. For more than ten decades ,Obata shuzo's brewers have spent the whole brewing season in winter at the brewery to take care of sake throughout the day, and brewed the traditional handcrafted sake. Since 2009 we have been devoting our efforts to produce premium sake(tokutei meisho-shu) in order to create higher quality sake.
MANOTSURU Awards (from 2001)
●The National New Sake Awards Japan (the biggest and the most prestigious competition in Japan)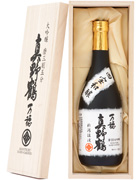 2019 Gold Medal
2018 Gold Medal
2017 Gold Medal
2014 Gold Medal
2013 Gold Medal
2012 Awarded
2011 Gold Medal
2010 Awarded
2008 Gold Medal
2007 Awarded
2006 Gold Medal
2005 Gold Medal
2004 Gold Medal
2003 Gold Medal
2002 Gold Medal
2001 Gold Medal
●International Wine Challenge London UK
2019 Gold Medal (Manotsuru Sado Yamadanishiki)
2019 Silver Medal (Manotsuru Miku)
2015 Gold Medal (Manotsuru Maho)
2014 Gold Medal (Akamon nama)
2011 Bronze Medal (Manotsuru Karakuchi Tsuru)
2010 Bronze Medal (Manotsuru Maho)
2008 Bronze Medal (Manotsuru Maho)
2007 Gold Medal (Manotsuru Maho)
2007 Bronze Medal (Manotsuru Junmai Genshu)
●Kura Master,at the Junmai Daiginjo category Held in Paris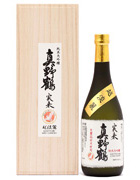 2018 Gold Medal(Manotsuru Sado Yamadanishiki)
2017 Gold Medal (MANOTSURU MIKU)
●Atsukan category of Japan Kanzake contest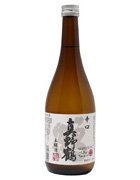 2017 Grand Gold medal (MANOTSURU Karakuchi Tsuru)
●Nurukan category of Japan Kanzake contest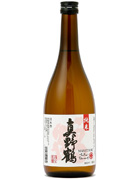 2017 Gold medal (MANOTSURU Junmai Tsuru)
● KANTO-SHINETSU REGIONAL SAKE CONTEST JAPAN
2017 Winner
2014 Winner
2013 Winner
2010 Winner
2009 Winner
2006 Winner
2004 Winner
2002 Winner
2001 Winner
●The Fine Sake Awards Japan
2015 Gold Medal (Manotsuru Daiginjo Nama)
2014 Gold Medal (Manotsuru Daiginjo Nama)
2013 Gold Medal (Manotsuru Ichiho)
2012 Gold Medal (Manotsuru Maho)
●U.S. National Sake Appraisal (The Joy of Sake)
2012 Gold Medal (Manotsuru 120 fomula Daiginjo)
2010 Silver Medal (Manotsuru Maho)
2010 Silver Medal (Manotsuru Junmai Ginjo)
2009 Silver Medal (Manotsuru Maho)
2007 Silver Medal (Manotsuru Junmai Ginjo Genshu)
2006 Silver Medal (Manotsuru Daiginjo)
2006 Silver Medal (Manotsuru Junmai Ginjo Genshu)
---

By Rumiko Obata
OBATA SHUZO
・Rumiko's Essay " Sake and Terroir"
・Rumiko's Essay " Kanpai ! with sake from Niigata"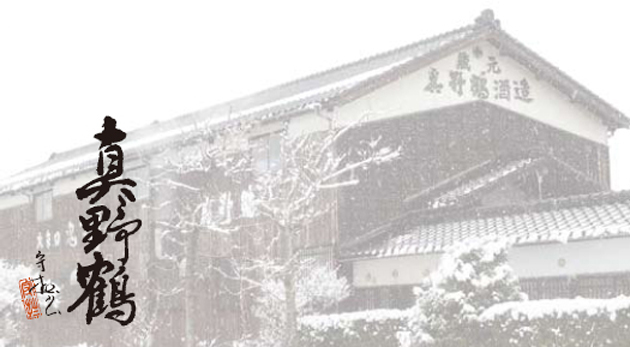 Photograph cK.W= Kazuko Wakayama.
The picture of Toki cSado Japanese Ibis Conservation Center